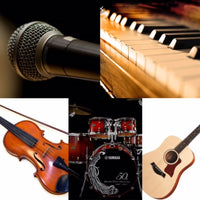 Music Lessons
Are you looking for affordable music lessons in the Ottawa area? Seeking experienced, trained and skillful musicians who can mentor you and your children?
Whatever the reason, you have come to the right place as we aim to be the best music learning experience you will ever have!
Ages: Anyone can learn to play a musical instrument: Elementary, High School, and Adult students are welcome.
Location: Your place or ours, whatever you decide we believe you should learn in an environment where you feel comfortable.
Schedule
You can find our 2017-2018 Schedule by clicking here
What makes us unique?
We have had training in and experience performing Western Classical Music, Contemporary Music and various folk idioms including Hebrew, Greek, fiddle etc. We have flexible start and stop times for lessons, allowing time for the students to prepare books and tune instruments; this also allows time for the parents and teacher to discuss the student's progress.
We also cater to the student's needs. Students progress at different speeds and have various musical tastes and sensibilities; we approach each lesson with that in mind. We believe every one should be able to enjoy making music, and we make that our aim. Technical progress is important, but it is a compliment to loving making music. We make the lessons and the music making process as stress free and enjoyable as possible.
Founders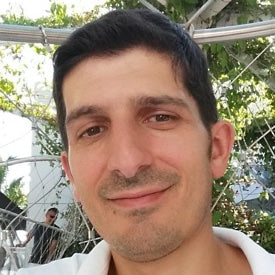 Christos Yannakis
Christos is a bilingual musician who teaches violin, viola and piano. He has played violin from a young age and received his Bmus in viola performance from Carleton University
While at Carleton University, he played in various small ensembles (contemporary, jazz and classical) and after graduating, he led the Carleton University Contemporary Music Group. He continues to perform, but has recently focused mostly on teaching.
His teaching style is based on developing good technique so that the student is able to reach his/her full potential on the instrument and idiom of choice.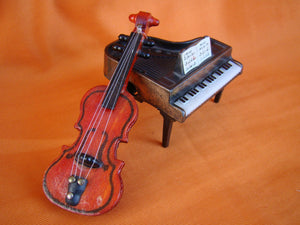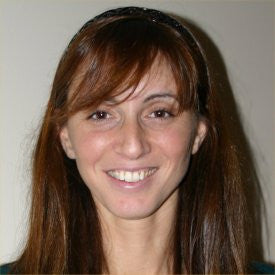 Leana Azerrad
Leana is an accomplished bilingual piano teacher and performer. She received her bachelor of music in piano performance from Carleton University and went on to complete a graduate certificate in Piano Pedagogy at the University of Ottawa.
Leana has taught privately, in English and in French, at her home, at students homes, in a studio and in schools (Ste. Genevieve Elementary Catholic School, St. Francois d'Assise Elementary Catholic School, le Petit Prince Elementary Catholic School) for 10 years. She has also led a tutorial at Carleton University. Her teaching method is well-grounded in piano pedagogy. Her research in pedagogy (especially how the various degrees of parental involvement in tandem with different parenting styles effects a student's motivation to learn and continue taking lessons) has informed and positively influenced her teaching.
Her temperament (at once easy-going and demanding) together with her pedagogical knowledge and over 10 years experience, has made her an extremely sought after teacher who is able to motivate students to reach their full potential.